Dr. Alexander Yaldoo
, DMD
Dr. Alexander Yaldoo, DMD earned his Bachelor of Science in 2014 at Oakland University in Auburn Hills, MI. He then went to the Arizona School of Dentistry and Oral Health, where he graduated with his DMD and Public Health Certificate in 2019.
Dr. Yaldoo knew he wanted to be a dentist at a young age when he understood that oral health is tied to the rest of the body. He feels having the ability to help restore someone's smile from an esthetic and functional standpoint vastly improves their health and overall quality of life. Dr. Yaldoo enjoys all aspects of dentistry but especially enjoys oral surgery cases and dental implant placement. He has additional training in implants.
Dr. Yaldoo enjoys dentistry because it gives him a chance to help people improve their lives in a variety of ways, relating to mental and physical health. He knows that many people don't like to go to the dentist, but he enjoys making it a comfortable, rewarding, and educational experience for his patients.
Outside of work, Dr. Yaldoo enjoys staying active by cycling, jogging, hiking, camping, golfing, lifting weights, doing yoga, playing disc golf, and ice hockey. When he's not being active, he enjoys reading and listening to things catered to self-development and new skills. He also enjoys volunteering. Most notably, he's done five mission trips to Honduras, Nicaragua, and the Dominican Republic. Dr. Yaldoo is an American-Iraqi Catholic and is on a mission to improve himself and others around him every day. He also speaks some Spanish.
Jennifer Vitale, Office Manager
Jennifer Vitale has joined the St Petersburg Dental Center Practice in Clearwater as the Office Manager!  She has a master's degree in Business and 6 years of dental experience which includes, Billing Manager, Insurance Coordinator, Treatment Coordinator and Office Managing.  She moved from CT to Florida in September 2021. She is excited for all the new experiences that will come with her new location and new position. Feel free to stop in and say hello,  Jeni would love to meet you!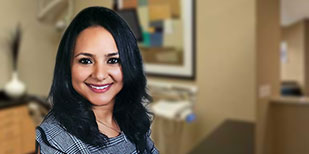 Dr. Lora Soliman
, D.D.S., B.D.S., R.D.H 
"Growing up as a little girl, my mother who is a dentist, used to take me to work with her. Having been around dentistry all my life, I knew going into high school that the career choice for me would be dentistry. The more I worked with her, the more intrigued I became in the field. Whether it was relieving their pain or brightening their smiles, I enjoyed watching her help people. One thing that stood out to me was how my mother was able to form long lasting relationships with her patients. Emulating her success at work inspired me to pursue dentistry."
Dr. Soliman finds comfort in assisting both adult and pediatric patients. Dr. Soliman is also Invisalign trained. "Dentistry is a unique profession. It combines science and art. I am someone who enjoys working with their hands and who also enjoys different forms of art. The combination of these two have really made dentistry very enjoyable for me."  
With excellent interpersonal skills and the ability to get along with others, Dr. Soliman shares her great sense of humor and makes others comfortable as she works with them. Her contagious smile and positive attitude is something you can look forward to when visiting her in the dental chair.  
"I treat patients as if they are my own family and each individual is cared for to the highest degree and standard. I go above and beyond to make sure they receive the best care. Perfecting my patients' smiles to help boost self-confidence is what makes dentistry enjoyable."  
When she isn't in the office, Dr. Soliman spends her time practicing the fine art of baking. She also enjoys playing the piano.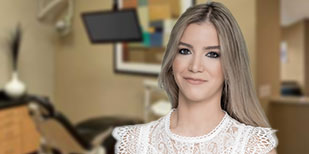 Dr. Camille Medina
, DMD, MS
Dr. Camille Medina is a compassionate and highly skilled dental specialist committed to serving the community of Florida. She is experienced in the diagnosis and treatment of periodontal disease; bone grafting procedures, dental implant placement, and a range of cosmetic and corrective periodontal procedures.
Dr. Medina conducted her dental training in her hometown at the University of Puerto Rico, where she obtained a Doctorate of Dental Medicine Degree, graduating at the top of her class. To further her expertise, she also completed a General Practice Residency at the Veterans Hospital in San Juan, PR, where she developed a strong interest in periodontics and dental implantology. Immediately upon graduating, she moved to Gainesville, Florida and completed 3 additional years of specialty training in Periodontics and Implantology at the University of Florida, where she earned a Master's Degree in Dental Sciences.
She has extensive training and certification in advanced sedation techniques; including intravenous conscious sedation and advanced care life support and is certified by the state of Florida to perform moderate conscious sedation. She has advanced training in facial dimensions and esthetics with neurotoxin modulators products, better known as Botox and facial fillers.
Dr. Medina is a Board Certified Periodontist, which is one of the highest recognitions of achievement afforded by the specialty.  She is not only dedicated to the practice of periodontics, but passionate about the profession of dentistry. Dr. Medina is a delegate for the Florida Dental Association and executive member of the local dental associations. 
Attending national and international conferences in Periodontics and Implant Dentistry she stays up to date with the latest technology and volunteers in the community and abroad to help in disadvantaged areas.
She enjoys working out, the beach, outdoor activities, and spending time with her husband Francisco and friends and family here and in Puerto Rico.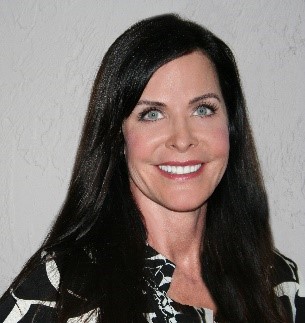 Dr. Claudia Moricz
Dr. Claudia Moricz was born and raised in Michigan. She received her dental degree from University of Detroit Mercy in 1998 and then went on to receive her Masters in Orthodontics from The University of Michigan in 2001. She had an orthodontic office in Rochester Hills, Michigan and Sarasota, Florida before joining us here at St. Petersburg Dental Center.
Dr. Moricz has a rewarding professional and personal life. She is Board Certified from the American Association of Orthodontics, a member of the American Board of Orthodontics, Florida Board of Orthodontics and the Southern Association of Orthodontists. In her spare time, she enjoys spending time with her family, traveling, almost all outdoor activities, movies and home renovation.
Dr. Moricz is committed to continuing quality orthodontic care and helping each patient attain his or her orthodontics goals.
Dr. Diana Bronstein
Dr. Bronstein received her Specialty Certification in Periodontology and Oral Implantology from Temple University, Kornberg School of Dentistry, as well as a Master of Science degree in Oral Biology, where she was retained as an Adjunct Clinical Faculty at the graduate Periodontology and Oral Implantology Department for three years after graduation. Later, she earned a Master of Science degree in Medical Education and in Health Law from NSU.
Dr. Diana Bronstein has been a Clinical Professor, Associate Program Director and Faculty in the Department of Periodontology and is an Adjunct Clinical Professor at the Advanced Education of General Dentistry Department at Nova Southeastern University, College of Dental Medicine.
She is double boarded as Diplomate by the American Board of Periodontology and Implant Dentistry (ABP) in Periodontology and Dental Implant Surgery and is a Diplomate and Fellow of the International Congress of Oral Implantologists (ICOI).
She has been a Pikos and Misch Resnik Institute faculty member and she co-authored the third and fourth edition of Misch's and Resnik's Contemporary Implant Dentistry volumes. Her numerous publications include research, clinical articles, as well as continuing education courses on surgical and nonsurgical periodontal and implant treatment with guided bone and tissue regeneration, chronic, aggressive, and acute disease as well as plastic periodontal surgery.
Dr. Bronstein has actively practiced full-time and part-time for over 21 years in Europe and in the US and is a Member of the AAP, ABP, ADA, FDA, AO, Seattle Study Club, and ICOI. She is fluent in German, English, Russian and can communicate in French. Dr. Bronstein has a Diploma in Clinical Homeopathy which she practices upon patient request in conjunction with her periodontal and surgical dental practice.
Dr. Adel Khatib
Dr. Adel Khatib received his DDS and MBA from the University of Jordan and Nova Southeastern University. He also has advanced education in general dentistry residency.
Dr. Khatib enjoys all aspects of general dentistry, including, crowns, bridges, extractions, root canal treatment, implant restoration, removable prosthesis and cosmetic dentistry. He loves transforming smiles and alleviating pain. It is his goal to provide a comfortable and friendly environment for his patients and he always treats everyone like family. He knows a smile can be a first impression and he is thrilled to be able to help change people's lives.
In Dr. Khatib's free time, he enjoys spending time with his wife and children, traveling, volunteering, and working out. He also speaks Arabic.
Dr. Amir Ghazavi
Dr. Amir Ghazavi received his dental degree from New York University School of Dentistry. He has additional training in CEREC Prime Scan, CADCAM Digital Dentistry and Invisalign and to ensure the highest quality of care for his patients, he is constantly attending CE courses. He enjoys all aspects of dentistry but is especially interested in utilizing digital intra-oral scanners to render 3D models of dentition, which helps to educate the patient on their oral health and provide restorative treatment, such as cosmetic/esthetic procedures.
Dr. Ghazavi grew up with family members who are in the dental field, which helped him to decide to become a dentist. It is his passion to help his patients achieve excellent oral health and provide patient centered care. He enjoys educating patients on how important their oral health is and its connection to their overall quality of life. It is his goal to make sure his patients are comfortable and have the best experience possible.  Dentistry is a people-centered career and he loves that he gets the opportunity to interact with a wonderful team and work with great patients.
In his free time, Dr. Ghazavi likes to go to the beach with his wife and has a passion for photography. He likes to stay active so in his spare time he goes to the gym or for a jog outside. He also speaks Farsi.
Amy Allen (EFDA)
Amy Allen (EFDA) is the Lead Assistant at St. Petersburg Dental Center. Her coworkers and patients alike truly enjoy her! Amy is a vital asset to the team. She has been working in dentistry since 1993, after attending the Academy for Dental Assisting. She is born and raised in St. Petersburg, Florida.
Amy has worked in most areas of dentistry, with plenty of experience chairside assisting. As of summer 2022, she is now coaching and guiding the new generation of Dental Assistants. Amy does all the ordering for the Specialty and General providers at the practice. She also recently received a Certificate to become a Certified Prime Scan trainer for the region.
In her spare time, Amy loves to ski in the winter and spends her summers on the Rainbow River where her family has a home. Amy is also totally nuts about her Dachshunds, Bandit and Major!
Our Philosophy Of Patient Care
We're a generation, patient-driven practice with the largest range of services under one roof, in Pinellas County, creating thousands of healthy, beautiful smiles. Personalized care is how we've been treating our patients since 1974.
Comprehensive Care
We aim to understand our patients and their oral care needs with friendly, gentle, caring, convenient, dental care for the entire family.
Excellent Service
It's always the 'patient first'. We are dedicated to patient satisfaction, value and convenience. That's the beauty of pampered care.
Teamwork
Your time is valuable. Our team works together to minimize your appointment wait time as much as possible.
Trusted Technology
With the use of traditional as well as the latest equipment and technology, our patients enjoy a higher level of dental care. St. Petersburg Dental Center is committed to providing quality care while making you comfortable and at ease.
Training
Our team stays on top of their specialty with continued education, colleague interaction and participation as members in professional associations.
What our patients say
Have been going to this practice since I moved to the area 15 years ago and although my previous dentist and hygienist both have now retired, I am still very pleased. My new hygienist, Jung, and dentist both made quite a great first impression. They were professional and friendly and made me feel as if they have been my dental professionals for quite some time. Great office.
Patient of St. Petersburg Dental Center, Google
Based on my personal experiences with the St. Pete Dental Center, I am highly satisfied with this location and would recommend this establishment to friends or family. Not only is my new primary dentist, Dr. Doug Robinson, a very professional, friendly, and detail-orientated provider, but also my hygienist named Maggie is polite and empathetic as well to my personal needs. I've been to various dental locations throughout CT and FL in my lifetime, and this location in NE St. Pete on 4th St. N. is one of the best I've encountered. In addition, despite the complications with the COVID pandemic, the current office scheduling staff and receptionists are reasonably friendly as well, even when I had to reschedule my appointment time earlier this year.
Patient of St. Petersburg Dental Center, Google
Awesome staff and excellent dentist! Front office is always very helpful and the facility is very clean. I've been a patient of Dr. Bartolazo for only a year but I couldn't be more pleased with the care, expertise, and professionalism I receive. Irene has been my hygeniest for several years and she's a true gem... friendly, thorough, and purely delightful to work with. Would recommend to anyone.
Patient of St. Petersburg Dental Center, Google
Look forward to going to the dentist again.