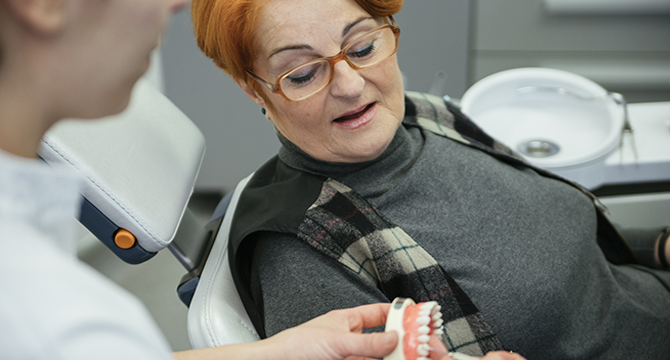 Emergency Dentist in St. Petersburg, FL
If you are currently experiencing a dental emergency, call us now: St. Petersburg (727) 498-4910 or Clearwater (727) 498-4870.
If this is a medical or life threatening emergency, please call 911 immediately.
If you are dealing with any type of dental emergency, contact one of our offices right away for immediate service. The team at St. Petersburg Dental Center are here to make sure you get immediate treatment or to make an assessment of your oral health to pre-vent further damage. Whether you have lost a tooth or are suffering any type of injury to the mouth, just give us a call or head to our office for an evaluation.
Flexible Office Hours
We offer flexible office hours to accommodate appointments and emergency dentistry patients throughout the week. Our convenient scheduling options make it easier to see a doctor even at the last minute. Our St. Petersburg location is open Monday through Saturday for your convenience, and we are open until 8 p.m. on Wednesdays and Thursdays. You can contact our office at any time and leave a message if it is after hours.
Walk-Ins Always Welcome
Even though we run a busy practice, walk-ins are always welcome! If you need to see a doctor immediately because a tooth has been knocked out of its socket, you are having excessive tooth pain, or because of issues with bleeding gums, we will do everything we can to accommodate you. Just come on by, and we will get you scheduled with one of our doctors as soon as possible.
Affordable Dentistry Services for Emergency Situations
We make it easy and affordable for patients to get the emergency dentistry services they need in a timely manner. If you are concerned about the cost of dental treatment, bring your insurance card and we can share information about payment options and third-party financing (subject to credit approval) for any out-of-pocket expenses.
Learn more about our emergency dentist in St. Petersburg and Clearwater, FL, by calling our office. We can provide you with more information about emergency dentistry services.