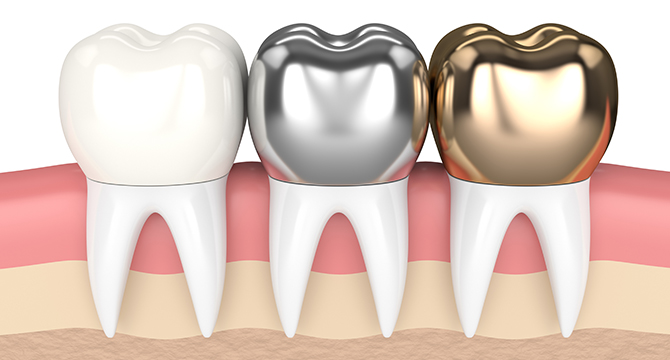 Prosthodontics
If you have a few missing or damaged teeth, the team at St. Petersburg Dental Center may recommend a crown, bridge, or dentures as part of your treatment plan. We offer several tooth replacement and tooth restoration treatment options for patients with missing teeth or weakened teeth. Talk to us about affordable dentures and crowns in St. Petersburg and Clearwater, FL, to restore your smile.
Crowns And Bridges
A dental crown can restore a weak or damaged tooth after cavities, gum disease, or an injury. We may perform bridgework that requires a crown as part of your treatment plan. Crowns and bridges can be very effective for restoring and repairing your smile without extracting your natural teeth.
Dentures
If you have several missing teeth, talk to us about affordable dentures to restore the look and function of your smile. We can fabricate a set of natural-looking dentures so that you find it easier to eat and speak properly. Full dentures are used to replace teeth after they have been lost or removed. Partial dentures are removable or fixed, and are designed to replace several missing teeth when you still have one or more natural teeth remaining.
Porcelain Veneers
Transform your smile without braces or surgery with porcelain veneers. These are designed to resemble your real teeth and can help you maintain a beautiful white smile for years to come. If you have uneven or misshapen teeth, or permanent stains on your teeth, porcelain veneers may be the ideal solution for you.