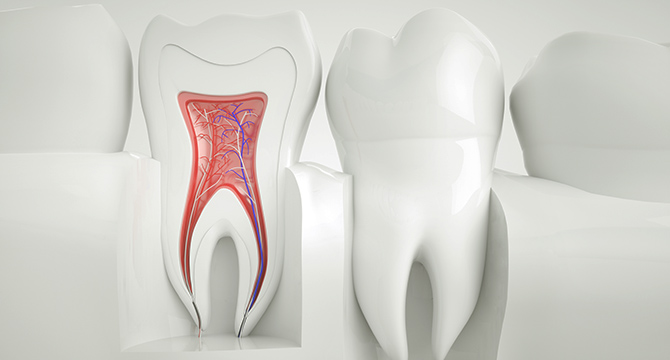 Painless Root Canal in St. Petersburg, FL
Painless Root Canal Treatment in St. Petersburg, FL If you are experiencing throbbing pain or persistent tooth pain in one or more teeth, you may need to undergo a root canal to restore your oral health. The St. Petersburg Dental Center team can perform virtually painless root canal therapy to get rid of any infection inside the tooth and clean out the roots. This is a relatively simple and quick procedure that not only restores your oral health but also prevents tooth loss.
Symptoms of an Infected Tooth
Many patients do not even realize they have an infected tooth until they experience extensive tooth pain. If you have a decayed tooth, you may also have infected pulp that can cause significant tooth damage. Common symptoms of an infected tooth include: chipped teeth, small cracks or fissures in the teeth, and the need for frequent dental procedures in the same area. You must come in for a comprehensive oral evaluation if you experience any of these symptoms.
Undergoing Root Canal Therapy
When you are looking for painless root canal treatment in St. Petersburg and Clearwater, FL, turn to us for a comprehensive care plan that will restore your oral health. Root canal therapy is actually a very simple procedure and can prevent the infection from spreading. We will remove the infected pulp, clean out the canal system, then seal, fill, and cap the problem tooth with a crown. This will restore the tooth and prevent an infection from causing further damage.
Maintain Optimal Oral Health With Painless Root Canal Therapy
We can perform a root canal as soon as we detect an infected tooth pulp. Early treatment is essential for preventing damage to the tooth and surrounding teeth. Your doctor at St. Petersburg Dental Center will determine whether you are a good candidate for a root canal during your oral evaluation.