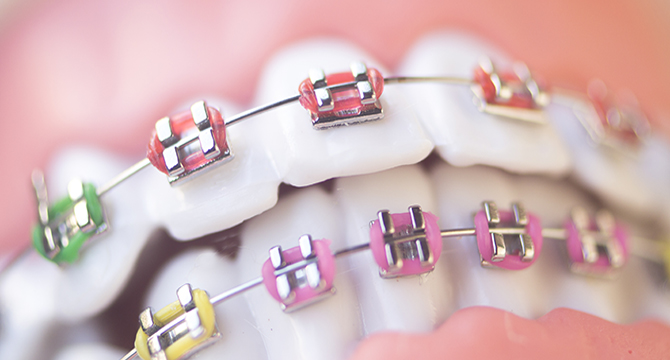 Orthodontist in St. Petersburg, FL
Get the straight smile of your dreams with orthodontics in St. Petersburg, FL.
If you have uneven teeth or have always been self-conscious about your smile, talk to the team at St. Petersburg Dental Center about advanced orthodontic treatments available at our practice such as Invisalign in St. Petersburg, FL. We offer patients the option to improve their smiles with Invisalign, a discreet and convenient method of straightening the teeth without brackets, wires, or bands. Let us create a custom treatment plan so you can reach all of your orthodontic treatment goals!
Orthodontics in St. Petersburg, FL
Let our orthodontist in St. Petersburg, FL, and cosmetic dentistry specialists give you a smile makeover for that picture-perfect smile! We have several specialists under one roof who are ready to customize a treatment plan to address all of your oral health and aesthetic concerns. Orthodontic problems that are left untreated can jeopardize the health of the teeth and even cause jaw problems later in life. If you want to fill in gaps between the teeth, repair damaged teeth, or straighten crooked teeth, we are here to help you achieve the beautiful smile you deserve with advanced orthodontic care.
Invisalign Clear Braces
We are proud to offer Invisalign at our practice, a clinically proven technique that can straighten the teeth and improve your smile without braces. Invisalign patients receive a series of invisible aligners that gradually move the teeth into position. We can treat everything from crowding, protruding teeth, gaps between the teeth, and an overbite with the Invisalign system. If you have been hesitant to get braces to straighten your teeth, talk to us about Invisalign. We have helped countless patients achieve the smile of their dreams with this nearly invisible solution. Your orthodontist in St. Petersburg, FL, can help you.